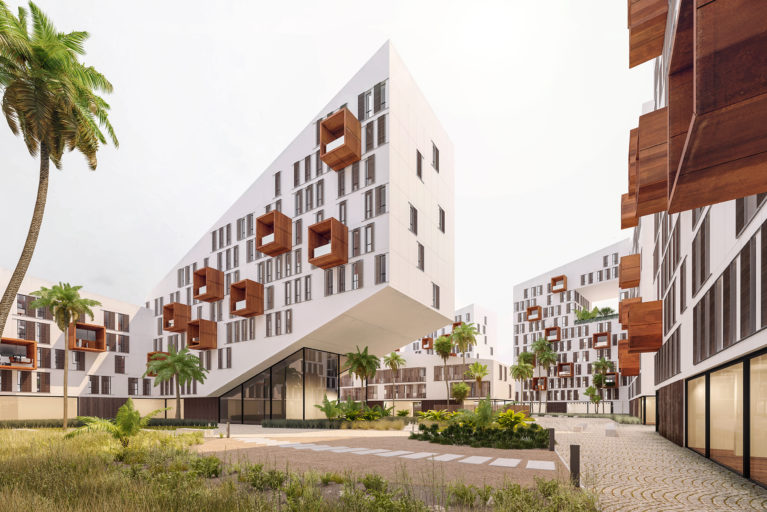 The serpentine shape of the building culminates in a cantilevered volume that closes off one of the large block courtyards.
The garden of the riad is a large and bright space. The white façade, covered with single-layer mortar, stands out against the background of the abundant vegetation. The square balconies, covered with rusty steel and arranged at random, look like large pots in an Andalusian courtyard.
The vegetation is carefully selected to provide a natural look in contrast to the powerful geometry of the building. The gardens have native vegetation, which allows for low maintenance and guarantees that the appearance of a fresh orchard is always enjoyed.