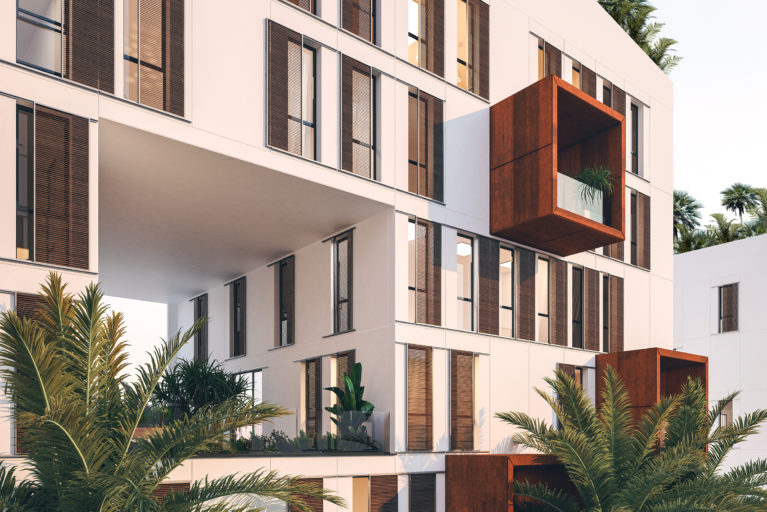 The rear facade of the building is designed to give a domestic character to the large courtyards enclosed by the condo.
Using a simple selection of materials (single-layer mortar, aluminium windows and Corten steel cladding), the elevation is made up of modular elements that follow a random pattern.
The result is a dynamic composition, easy to build and completely modular. The presence of the cantilevered balconies provides a unique appearance while allowing the abundant vegetation of the gardens to extend to the upper levels of the building.