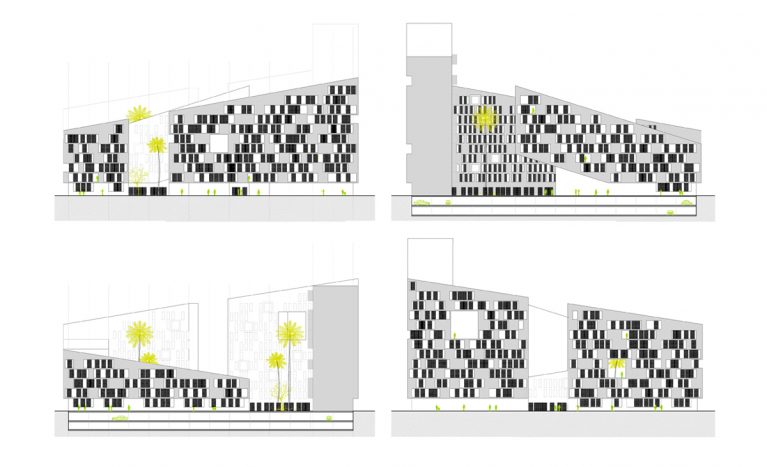 The design of the building aims to contrast with the monotony of the urban fabric, which consists of simple blocks of flats.
The changing volume of the residential complex allows each elevation to be unique and easy to identify, despite being made up of repeating modular elements.
The diagonals of the facade combined with the large perforations of the volume result in a bold and contemporary building, which is nevertheless based on simple, cost-effective and easy-to-execute construction systems.