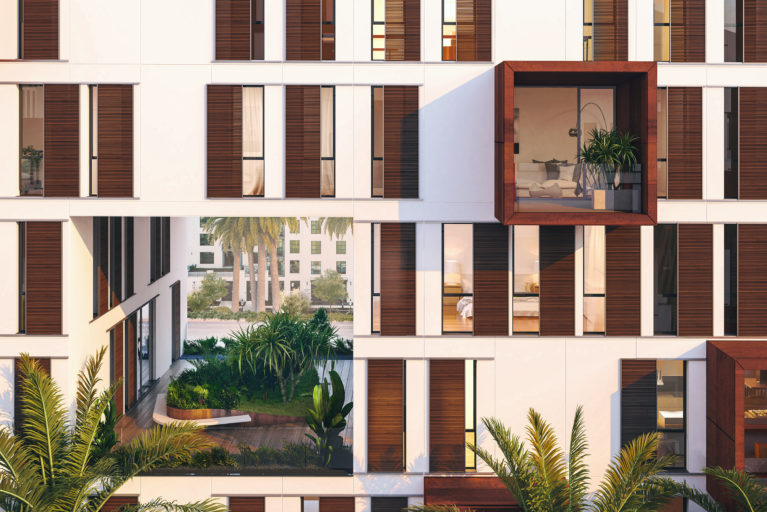 The composition of the facade elevation balances the modular repetition of the fixed elements with the changing dynamism of the movable blinds. The random arrangement of balconies and large openings, both of which are covered with abundant vegetation, stands out from this orthogonal design.
The control of sunlight plays an essential role in the design of this residential building. The subtropical climate of Morocco, with almost 3000 hours of sunshine a year, results in the architecture of white walls and small windows.
The contemporary interpretation of this traditional model consists of a facade of elongated and vertical windows, from floor to ceiling, protected by sliding shutters. These horizontal wooden louvres contrast with the white plaster of the facade walls.
The square cantilevered balconies give a three-dimensional appearance to the building envelope. These cantilevered boxes, cladded with phenolic panels that look like rusty Corten steel, are like hanging lookout points full of vegetation.