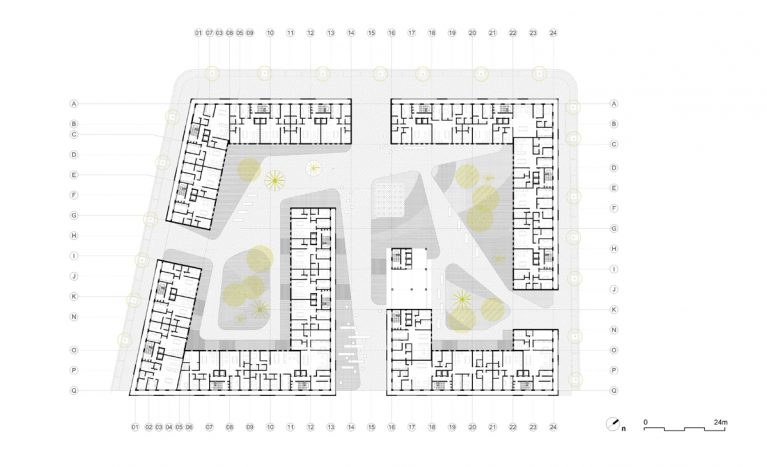 The general floor of the building in its first level allows us to appreciate the distribution of the housing units.
The flats are distributed along the volume that encloses the courtyards, connected by eighteen vertical communication cores. The accesses to the interior gardens result in four central bodies, visually connected by the diagonal of the facades.
A semi-private pedestrian street divides the residential complex into two parts, connecting the urban park with the boulevard. The body that closes the northern block rises to form a cantilever, under which a fountain is integrated with the landscape design.