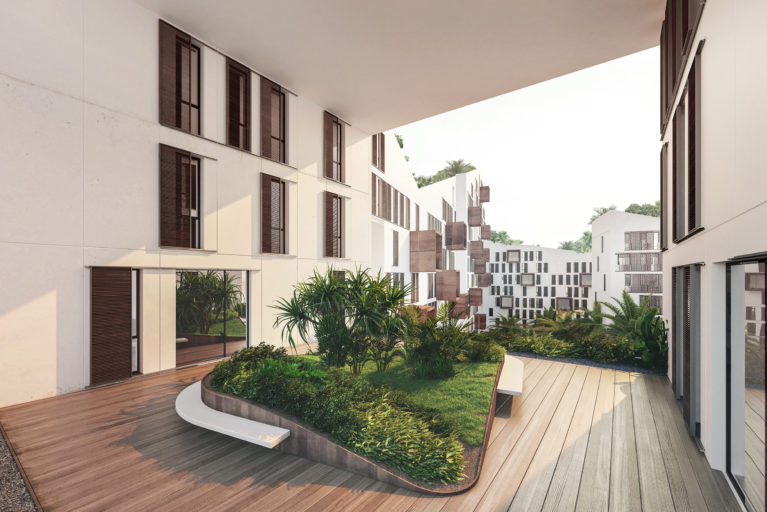 The control of natural lighting is a determining factor in the design of this residential building. The openings in the blocks look like windows from a distance, yet they are three stories high.
The width of these big holes allows the apartments to have windows to the sides, facing this quiet community garden that only residents can enjoy.
The landscape design includes large planters, benches and a wooden deck. The glass railings are protected by a strip of vegetation, separated from the wooden floor by a gravel edge.
The elongated windows, partly covered by sliding shutters, give a domestic and cosy look to this unique space, a viewpoint from which to observe the city on the one side and the large riad on the other.