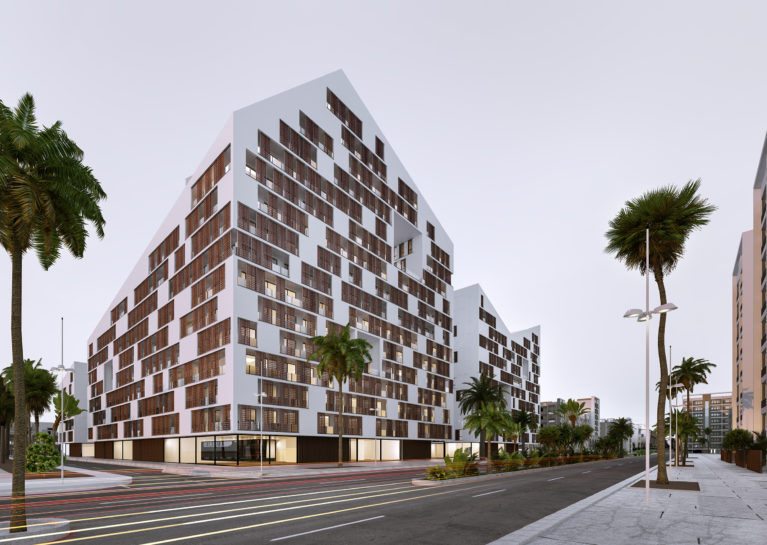 The concept of scale in architecture takes on a special meaning in this project. The relatively high density of the development is perceived in a friendly way from the urban space.
The volume of the building looks like a large house with large openings to the interior courtyard, in an apparent reference to the traditional riads of Morocco. On a smaller scale, the design of the facade responds to the domestic character by offering large balconies that allow the enjoyment of the exterior space.
The building's envelope presents a delicate balance between the two usual ways of designing a residential elevation. From a distance, it looks like a sizeable perforated volume, but up close it is perceived as a double skin that changes. An additional dynamism comes from the sliding panels that protect the balconies.