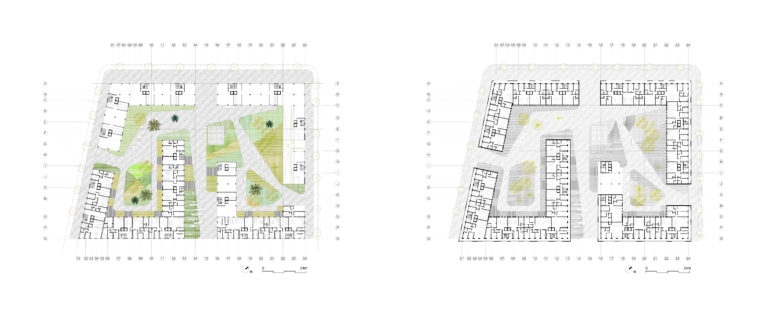 The building varies in height as it encloses the central courtyards. The highest point defines the façade towards the boulevard, while the lower part has views to an urban park.
The intervention in the landscape within the courtyards adopts a fluid and varied language. On the one hand, it provides a quiet space for the residents, and on the other, it offers privacy to the dwellings situated on the ground floor.
The structure of the building is based on a modular grid. It allows a diverse range of residential units to be inserted between the cores. This modular system provides flexibility to the developer, diversifying the size and type of apartments that can be built and sell without affecting the design of the building envelope.