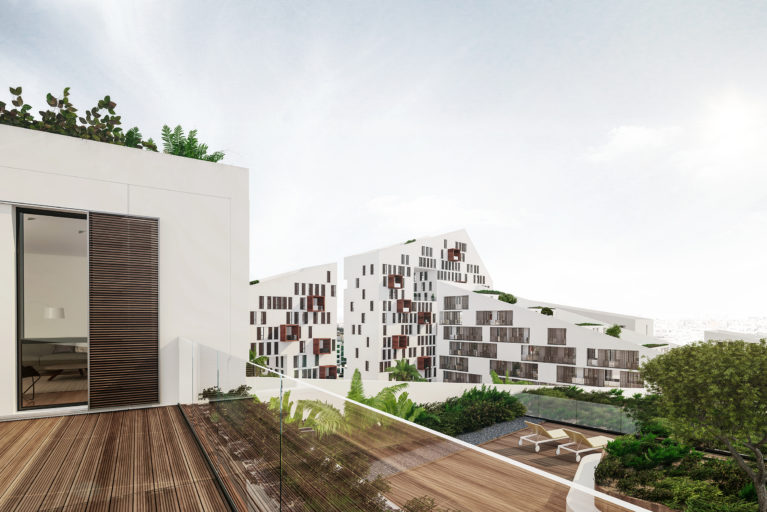 The unique building massing responds to a functional criterion: to provide ventilation, lighting and views of the large urban park behind the plot.
The serpentine profile of the residential block's roof allows a series of terraces to be staggered in such a way as to respect the privacy of the residents and guarantee views.
These spaces are protected by parapets on the facade and have glass railings between each of the staggered terraces. A series of gardens along the edges screen the view towards the neighbours, keeping the diagonal edge.
The terraces have a wooden floor that combines with the warm colour of the windows and the Corten steel balconies. From the upper levels, you can see not only the large central riads but also the profile of the city of Casablanca in the background.