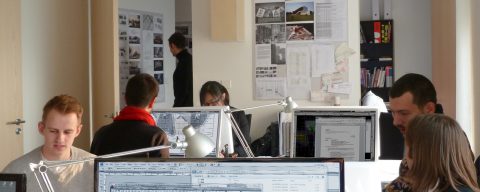 AQSO is a multidisciplinary studio composed of an international group of professionals dedicated to contemporary architecture, design, urban planning and cultural research. Our philosophy combines a rigorous and pragmatic approach with an innovative attitude.
We approach every project with an ambitious methodology that investigates and analyses social, economic, technical and sustainable issues. Our ability covers a wide range of types and scales, from public, commercial and residential buildings to town planning and urbanism.
We understand architecture as a multidisciplinary process, a comprehensive approach beyond living spaces and a method in cooperation with different professionals and consultants to become the coherent nexus between imagination and reality. Therefore the office is understood as a global studio relying on a multicultural team of experienced professionals working on an open cross-disciplinary collaboration platform.
Our team has the international vision, experience, flexibility and ability to materialise each project from concept to site supervision.