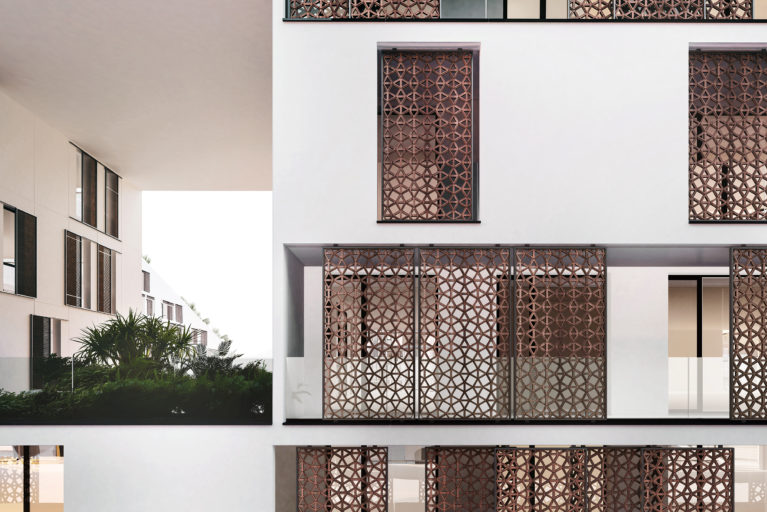 The envelope of this residential building harmoniously combines a sequence of perforations at different scales.
At the urban level, the façade shows large openings, which become semi-public spaces in the form of gardens overlooking the riads.
On a domestic level, the linear terraces along the front of the building are designed as elongated rectangular openings, generating a rhythmic and changing pattern.
Ultimately, at a more detailed level, the balconies are protected by sliding panels, also perforated, in the form of a capricious lattice. These shutters create a protective and dynamic veil, a delicate skin that shields the building from the sun and reveals the cultural character of its context.