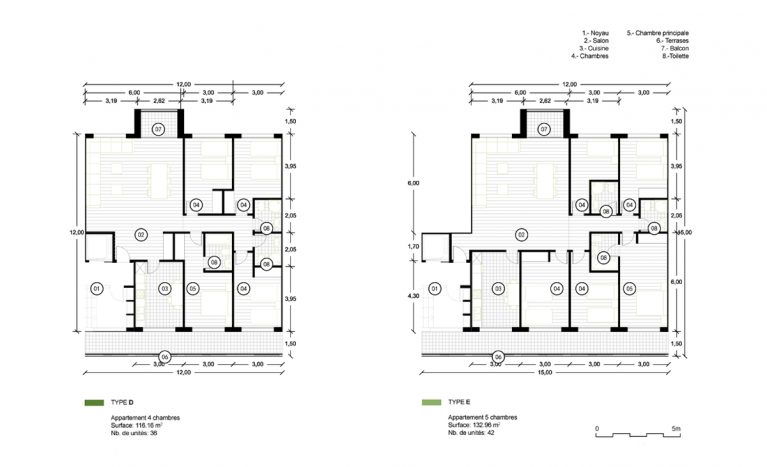 The central position of the staircase and lift cores enables different residential units to be fitted together along the length of the blocks of flats.
The largest flats have four and five bedrooms, all with windows to the outside. Natural crossed ventilation is guaranteed in all the housings.
The living-dining room, linked to the kitchen, is always a generous size, which allows family meetings to be enjoyed. It is a traditional layout with the comforts of a contemporary high-end residential building.