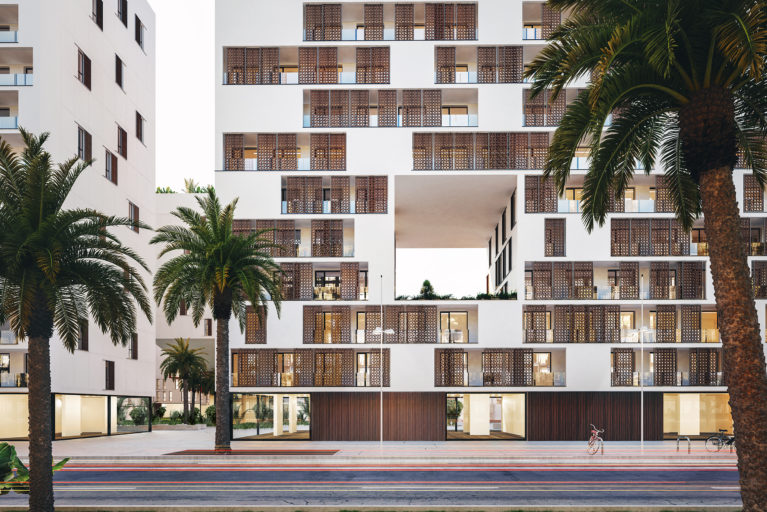 The changing skin of the building shows an urban appearance towards the grand boulevard. The long balconies that make up the facade are protected by sliding panels.
This simple and elegant composition works on different scales. On the one hand, the changing length of the extended balconies offers a dynamic and contemporary pattern. On the other hand, the careful detail of the sliding panels gives a distinguished look from the inside while providing a subtle reference to traditional Moroccan architecture.
On the ground floor, there are several commercial premises and entrances to the apartments. This lower level, set back from the plane of the façade, is distinguished by its large windows and walls covered with Corten steel.