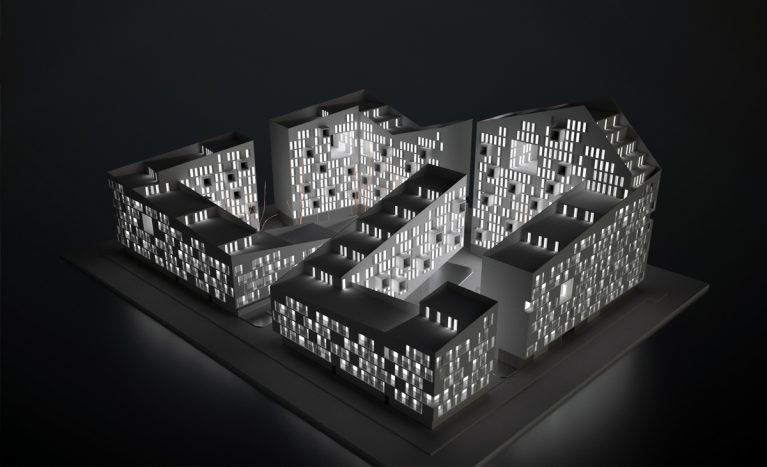 The spatial quality of the building and its relationship to the environment is accurately represented in the physical model.
From the top view, you can see the roof terraces, which are staggered towards the urban park to capture landscapes and light. The different façades can also be seen: the interior, introverted and in harmony with the gardens, and the exterior, open to the bustle of urban life.
The abstract representation of the model, made of white PVC, allows the shape to stand out from the materials. The interior lighting expresses the richness of the elevations, formed by an intricate composition of balconies, windows and semi-transparent panels.