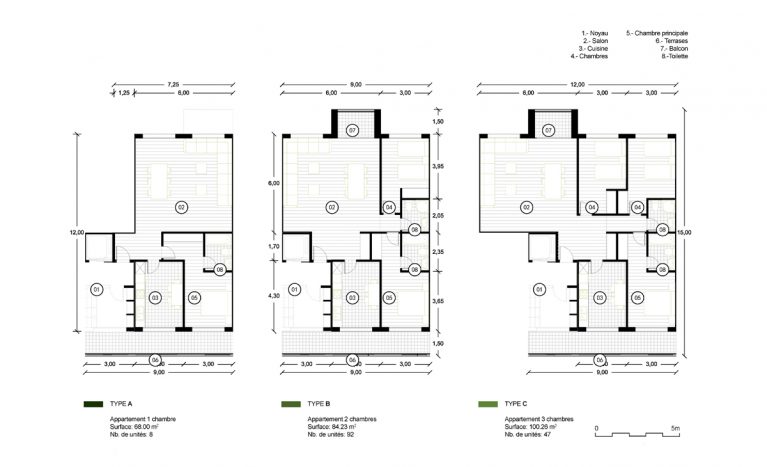 The distribution of the residential units responds to some basic principles that provide flexibility and functionality.
The flats follow a modular pattern in plan so that the number of units always corresponds to the distance between the vertical communication cores.
The kitchens always face the exterior facade with a continuous balcony, while the living rooms enjoy the tranquillity of the large inner block courtyards.
The rooms are separated from the daily activity area, with cross ventilation and built-in wardrobes.