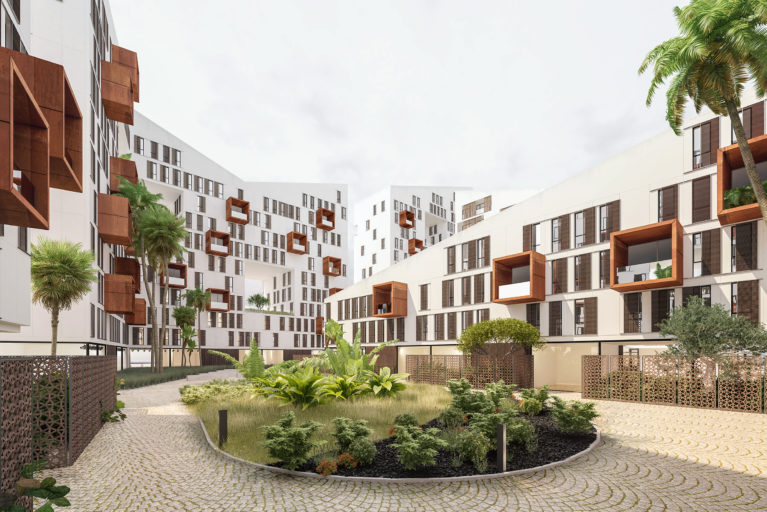 This residential complex offers not only a wide variety of homes, but also a changing urban character along with the courtyards.
The lower part of the building is made of smaller townhouses, reducing in height towards the courtyard. This part of the condominium has only two to three floors, so the apartments can enjoy independent access from the ground floor level.
The interior garden provides access to these semi-detached homes with a more personal character than the opposite riad. The design of the landscape responds to the low height architecture that surrounds it and presents fewer trees and more vegetation in the form of bushes.