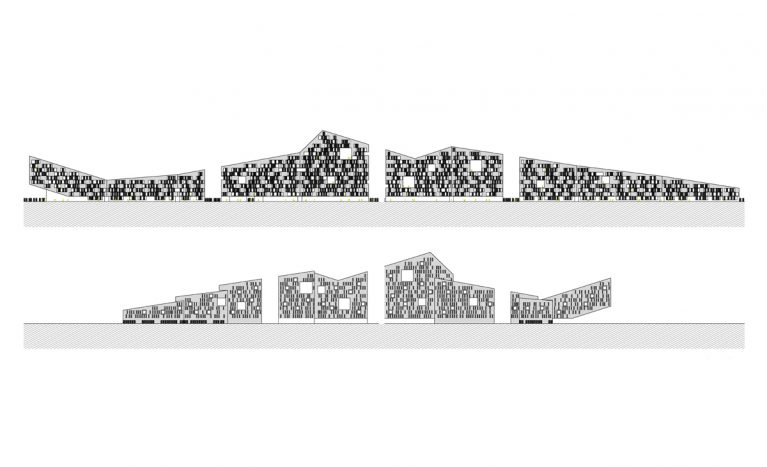 The continuity of the building's volume, threaded onto itself to embrace the interior courtyards, results in an unfolded elevation.
Like the silhouette of a mountain, the profile ascends towards the urban boulevard and descends towards the large park.
A series of large openings pierce the skin, linking the interior and exterior elevation and providing large terraces for communal use.