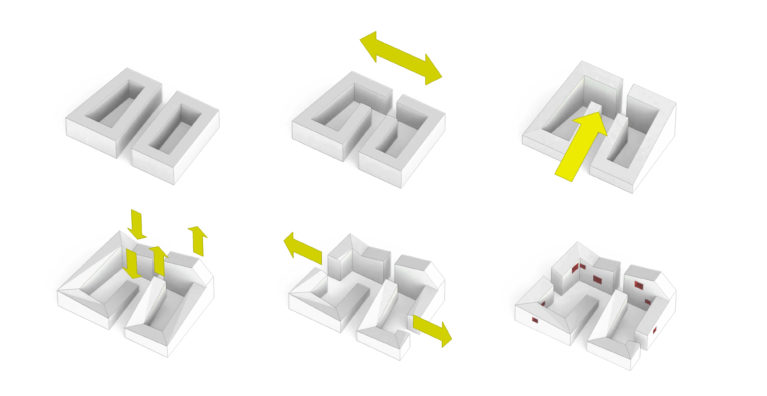 The conceptual idea of this project is based on a formal, almost sculptural exercise, starting from the base form advised by the urban regulations.<!-more-->
The connection between both courtyards consolidates the blocks into one. The ascending height of the volume determines the preferred orientation, so most of the apartments can enjoy a view of the urban park.
The resulting volume is then carved to provide a symbolic and functional character to the form. On the one hand, the variations in height are intensified to optimise the natural lighting, and secondary accesses to the courtyards are provided. On the other hand, the blocks are perforated with big openings, to make the courtyards permeable, which results in a different treatment of the external envelope and the external facade.