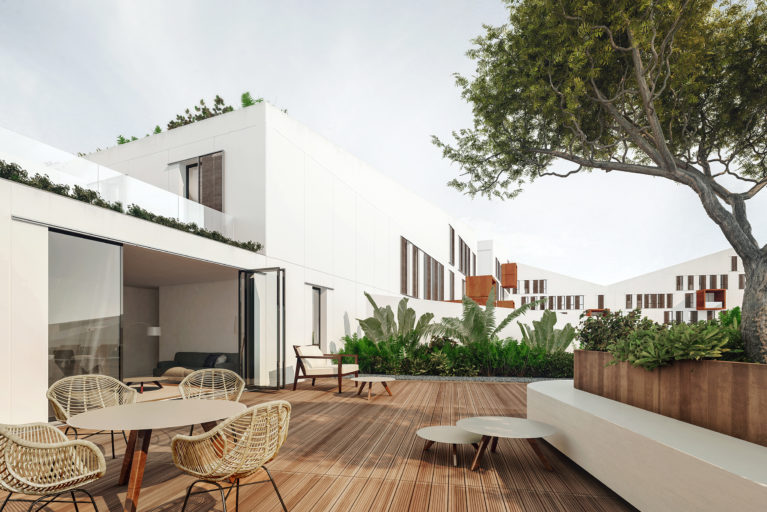 The concept of this residential building is based on a balanced combination of interior and exterior spaces. Its form not only captures a symbolic image at an urban and domestic level but also responds to the comfort of the users. The upper terraces are an example of harmony between form and function.
The staggered silhouette of the building provides privacy to the penthouses, which enjoy these open spaces articulated through careful vegetation. The different gardens, central or elongated along the perimeter, nuance the views and provide shade and freshness to the interior.
The living rooms have large floor-to-ceiling windows, which can be opened to allow the interior space to participate in the garden. The materials provide a warm and welcoming appearance thanks to the wooden deck, the fixed furniture and planters made of Corian (a synthetic compound based on resins and minerals), and the softscape surfaces.
The outdoor furniture allows ample flexibility of use, providing areas to eat, relax and enjoy the fabulous views.
The vegetation along the edges is used to make the space safe without distorting the silhouette of the building. The angled upstands are also protected by laminated glass balustrades, recessed from the facade line.