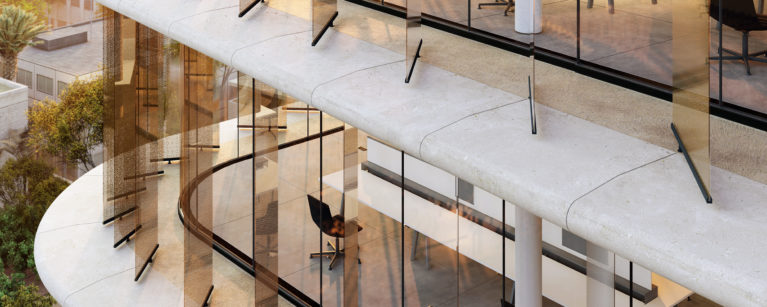 Places were people
feel good working
An office building is the physical manifestation of a corporate vision, not only in its form, massing and materials but also in terms of performance and staff engagement.
Efficient office space is as essential to the workings of a business as the work itself.
We are as keenly aware of how a work environment impacts employee productivity as we are about the importance of first impressions on a client.
From corporate headquarters to co-working spaces, we work closely with the client to hone the brief, so every possible scenario has been considered to achieve the most flexible, cost-effective, secure, comfortable and appropriate work environment for each business.
We aim to design representative and sustainable office buildings containing experience-driven spaces to enhance employee wellbeing.
The result is a seamless journey from the entrance lobby to the workstations or the meeting rooms, where worker satisfaction is a factor of the psychosocial value of good design.
support
Our team of professionals are here for you.
message

Please drop us a line to get advice, information about our services or to discuss a new project