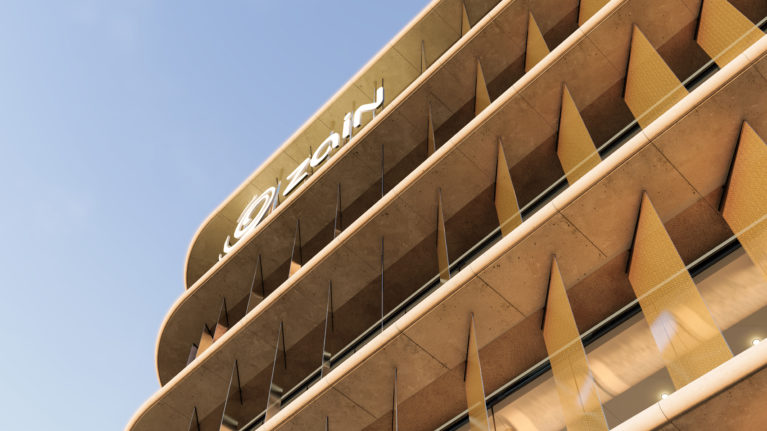 The tower has a permeable and transparent envelope, simple in its design but rich in its appearance. The rotation of each floor and the position of the vertical slats generate a changing set of reflections.
While the transparency of the façade stands out internally, from the outside, the tower looks like a monolithic landmark. The slab edges of prefabricated concrete have a warm earthy colour and blend in with the arid landscape that surrounds the city.
The company's brand stands out elegantly with a lighted sign on the top floor.