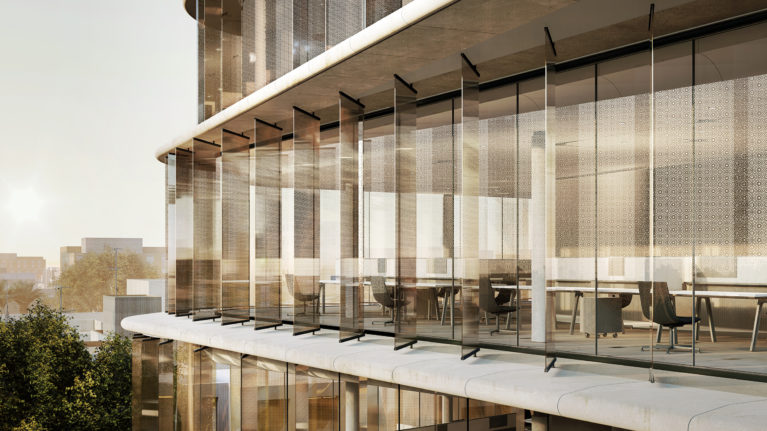 The fixed louvres, attached to the top and the bottom of the GRC panels, are positioned at the right angle and distance depending on the orientation. They become wider at the centre of the facade and thinner at the corners.
The rotation of the tower creates an exciting variation of viewpoints while making the silhouette of the building a recognisable icon of the city's skyline.
The curved shape of the floor slabs and the GRC edges offer a soft appearance to the massing, in contrast with the sharp and reflective nature of the glass blades.