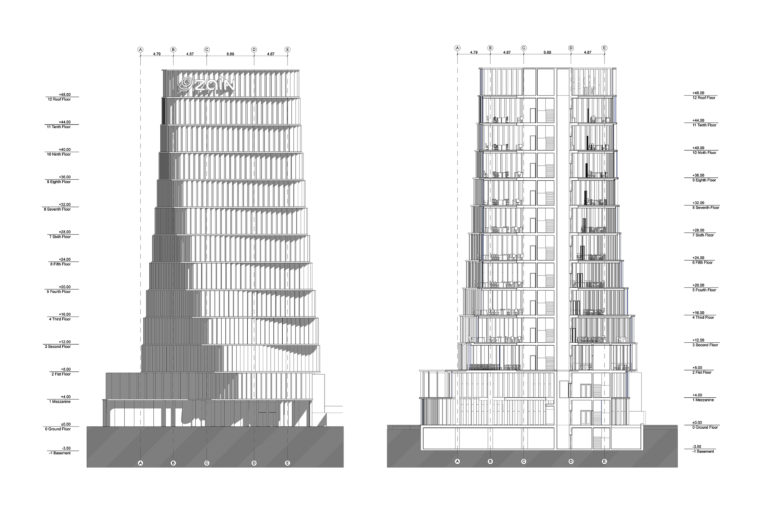 The elevation of the tower allows us to appreciate the exposed rotation of each floor, as well as the shadows generated by each of the slabs.
The internal distribution of the building is not affected by the rotation, since the position of the structural core, circumscribed in a ring of pillars, does not change.
The tower has two lifts for users, a service lift and a staircase core.