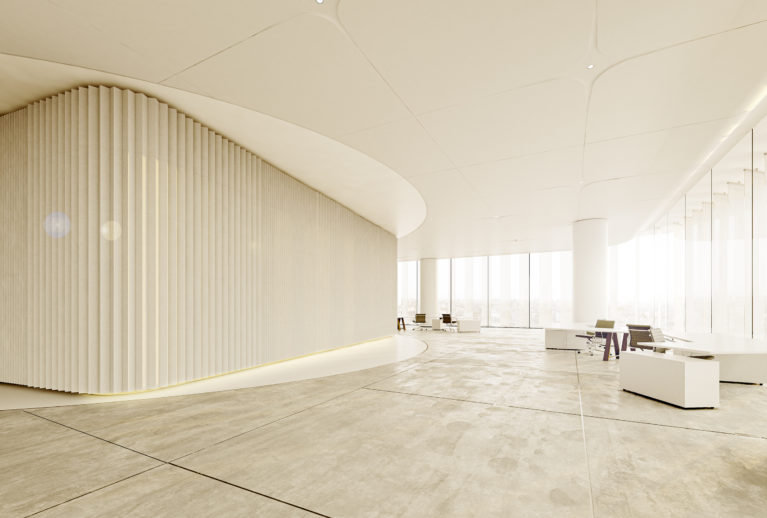 The interior materials create a neutral colour palette, contrasting with the warmth of the exterior facade.
The suspended ceiling is formed by modular panels that include lighting fixtures. The central core is inscribed in a circle on the floor and on the ceiling, marking the rotation axis of the tower.
The cylindrical pillars and the rounded shapes of the suspended ceiling provide an interior with impeccable details that inspire calm and comfort.