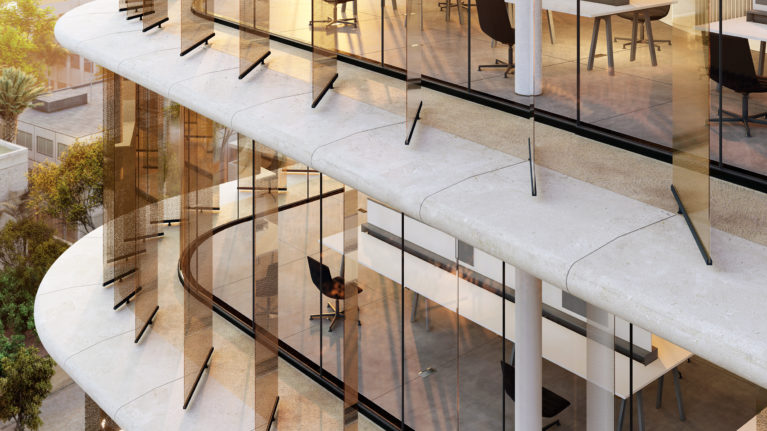 This premium building skin not only designed to perform functionally under severe climate conditions but also to add an aesthetic appeal at different scales.
From a distance, the rotation of the slabs and the louvres creates an interesting prism of reflections. From the interior, the perforated metal mesh embedded into the laminated glass shows an arabesque pattern.
The building design offers a dynamic aesthetic from the play of light and shadow; however, the façade has no moving parts.
Each of the office floors, arranged as an open plan, enjoys exceptional views of the city.