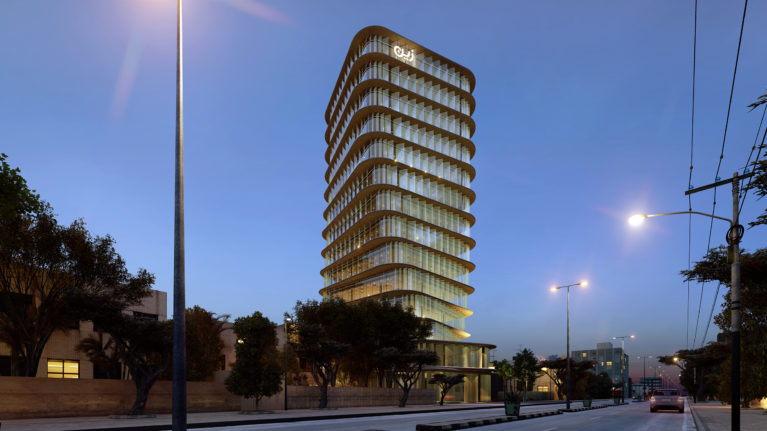 The beauty of a skyline at night brings a new appreciation for the city and its landmarks. The Zain tower becomes a well-lit structure and a focal point of the 15th avenue.
The building has an emblematic and iconic character, on the one hand, the urban facade must attract the public to the commercial space of the podium and on the other, its shape is considered a landmark of the cityscape.
The focal and subtle lighting of the ceiling creates a warm and inviting atmosphere inside the offices.