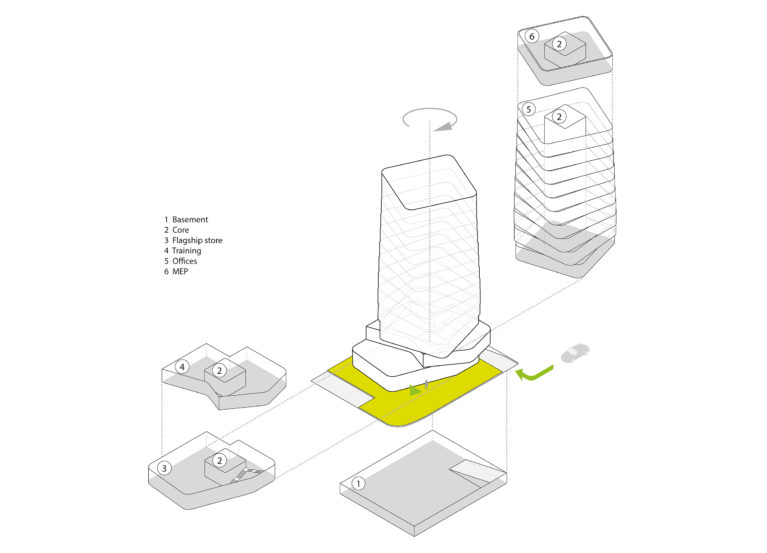 The building houses not only the company's headquarters in Khartoum but also its flagship store in the capital.
On the top floor of the store, there is also an area dedicated to staff training, with classrooms and workshops.
The double-height of the podium provides a feeling of spaciousness and transparency, accentuated by the glass facade and the vegetation surrounding the plot.