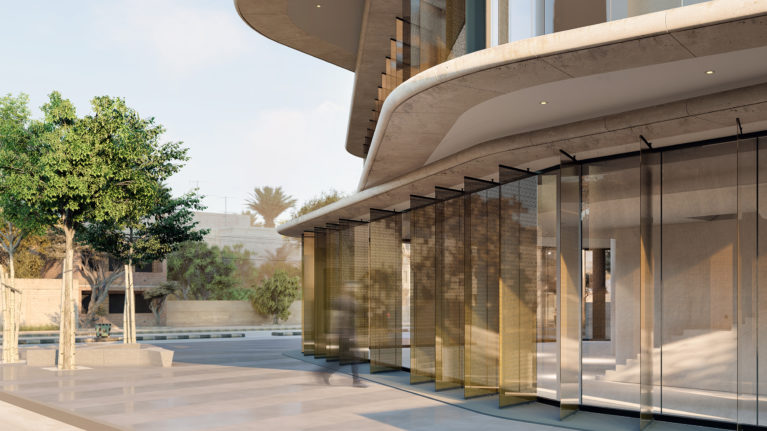 The Zain store is conceived as an open space for people to gather, connect and learn more about the brand. The square in front of the building fits this purpose and invites people to access the store.
The architecture, therefore, responds to the mission of the telecommunications company: connecting people and bring them together.
The glazing skin wrapping the building becomes a thin and delicate threshold between the exterior and the interior at ground floor level. This transparent envelope is supported by glass louvres, allowing people to pass through them to enter the store.