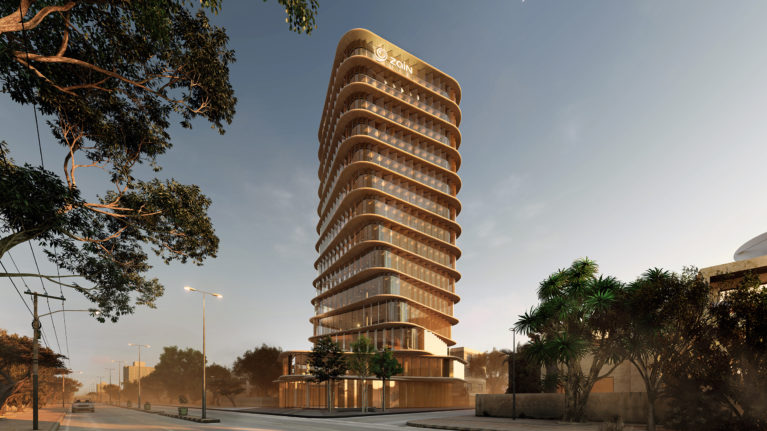 The building form is made of a series of rotated slabs creating a spiralling effect towards the top. The bottom part of the building is rotated 45 degrees towards the site corner, to attract customers to the retail store located on the ground floor.
The facade combines different systems to protect the building from the intense sunlight while providing a clear skin that captures the views.
The protruding slabs protect the glazing from the sun, casting shadows on the louvres. These glass fins are made of three different layers, including a metal mesh to control the transparency and thermal performance of the building envelope. The glazing around each floor slab has a double layer with a protective coat, providing isolation and reflecting the sun.