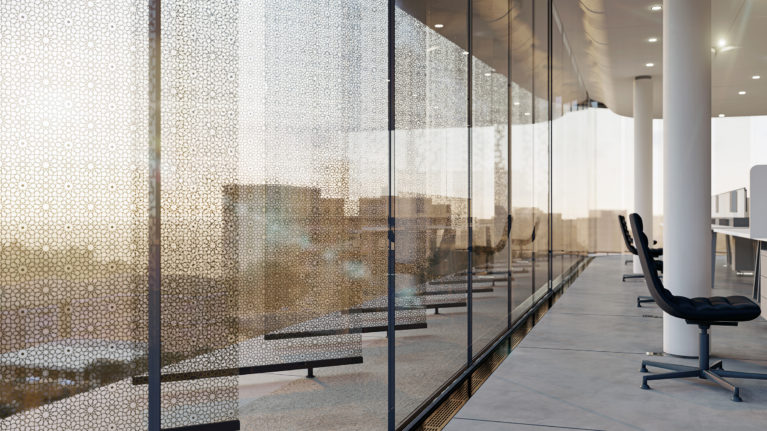 The facade is designed to provide an open view of the cityscape and a feeling of weightlessness. The glass enclosure consists of a double-layer floor-to-ceiling glass with solar protection. On the outside, the slats provide a second layer of protection against the sun and sandstorms.
The interior finishes help to reinforce the weightless feel of the tower. The false ceiling, formed by modular pieces, becomes thinner at the edges, next to the glass envelope so that the slabs appear smaller.
The thermal conditioning system is situated in the lower part of the glazing and consists of grilles around its perimeter.