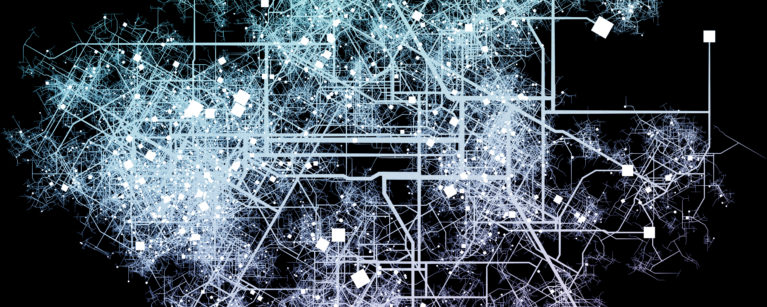 Data is almost inclusive in everything that we do. Statistics show that 90% of it alone came from the last years. Climate sensors, credit swiping, social media updates, emails, digital portfolios, online transactions, actuated louvres and GPS location trackers – from physical to virtual world, we generate information.
Big Data
These massive data sets are used for the measurement and analysis of trends, activities, and patterns of the human behaviour. Big Data can be extremely useful to reveal opportunities and threats in almost any industry. This resource is particularly evident in the realm of technology with the emergence of the Internet of Things (IoT).
In the AEC industry, the shift in the Big Data era bolstered unprecedented impact in the built environment and its occupants. The demand for evolution in the physical world has been staggering. Artificial intelligence has come into play, and it is changing the way cities and buildings are designed and constructed.
Design
On a micro scale, smart buildings are data-centric buildings. Data can be gathered from automated systems such as HVAC, lighting, power, fire, security, energy and communications. These interconnected technologies are integrated into an intelligent building management system (BMS). Architects and clients can then harness this data to improve the efficiency of the building further.
When these smart buildings augment and multiply, they form an interconnected network on a macro scale. Urban planning can make use of Big Data to shape the city. For example, the online photography archive of Moscow has been proved to give cues on how to enhance public spaces, improving the policy implementation and invigorating the city through the users.
Paradoxically, Big Data management itself also requires a physical infrastructure and an architecture. High-rise towers, which was once intended solely to accommodate people, are now being retrofitted into secured digital warehouses.
Construction
Through IoT and sensor technology, seamless interconnectivity on job sites can now be achieved. The operation is getting more efficient as components are connected. Construction tools, measurement equipment, drones, satellites, ground level scanners and even material specifications become an interconnected data system. Construction and project managers utilise this Big Data to communicate effectively and monitor the changes in real-time. This tracking results in predictive maintenance, worker safety and cost reduction.
Development
As the architectural projects move from schematic design to post-occupancy stages, clients are now demanding more from architects. Visualisation and drawings alone are not enough for documentation. The rise of Building Information Modeling (BIM) is another example of data management.
Clients are eyeing the data-rich BIM models to leverage their business. The mapping of Big Data is an integral information strategy, and this gives property developers a competitive advantage. They expect datasets, spreadsheets and material information as part of regular deliverables. They use this data to streamline information for facilities management. This building data also integrates user-experience metrics which clients can use to improve the performance of their assets.