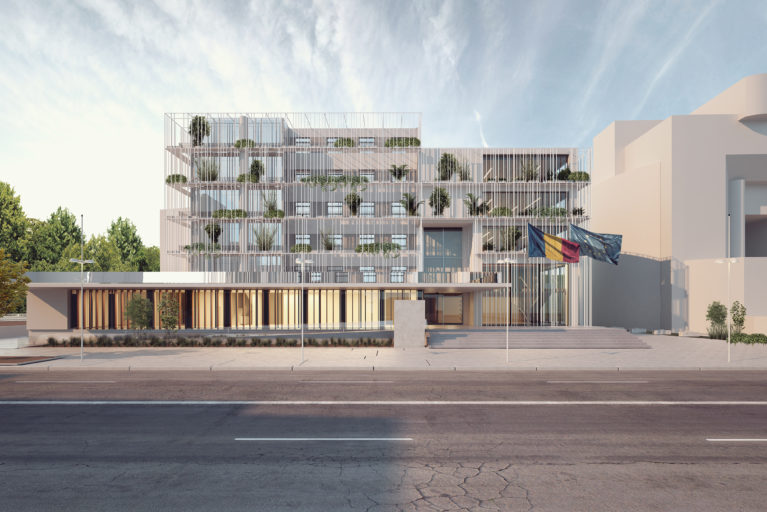 The transformation of the existing building results in three different façade systems: curtain wall, standard windows and large façade openings. The double skin that covers the volume unifies the image and brings colour and dynamism thanks to the suspended vegetation.
To guarantee the accessibility of the building, a ramp is created to connect the street level with the ground floor as well as the platform connecting the first floor with the street at the top floor.
This underlines the public nature of the building, which is not only an institutional headquarters but also a public space for urban pedestrian traffic.