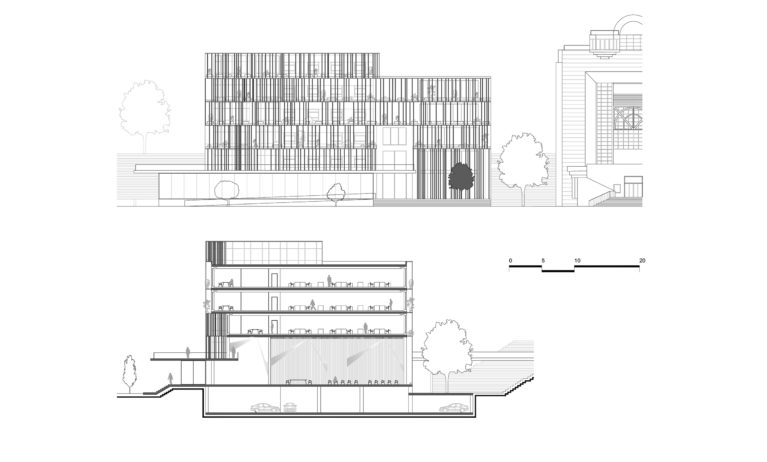 The proposal proposes a minimal alteration of the original building by adding a highly functional extension. Far from proposing the demolition of the existing structure, the intervention is intended to provide spatial quality and a uniform appearance.
The section shows the double-height space of the multifunctional hall and the relationship of the building with the avenue and the upper street.
The elevation is composed of a series of vertical slats that function as a double façade. This permeable envelope filters the sunlight while allowing views from the interior, giving the building a domestic and contemporary look.