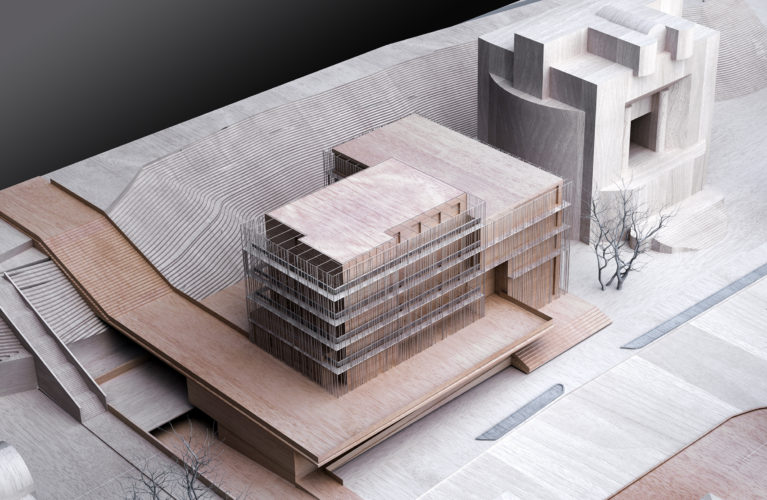 The renovation and extension of the building take on an urban character because of the pedestrian walkway connecting the two surrounding streets.
The site model depicts this platform and its relationship with the building. This urban promenade goes through the double-height outdoor space of the conference hall and goes to the lower level.
The façade is represented as a double skin that envelops the existing building and the extension, unifying the entire scheme.