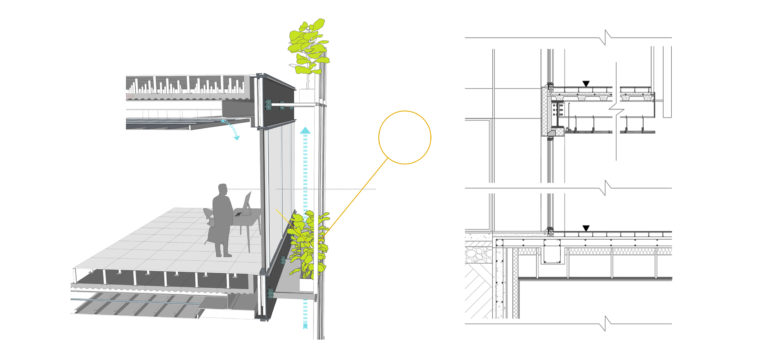 The façade of the building consists of a series of vertical metal louvres separated from the curtain wall by a maintenance corridor.
This light structure allows the introduction of vegetation through suspended planters with a self-watering system. The vegetation and the louvres protect the curtain wall from the sun while allowing views of the landscape from the inside.
The façade envelope is a cost-effective, easy to maintain and reversible solution that protects the building and facilitates the cleaning of the windows.