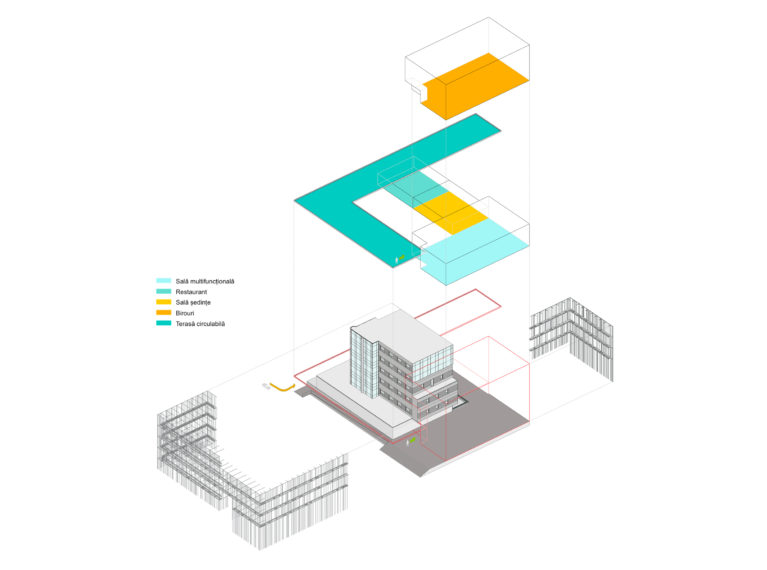 The extension of the building includes a multi-purpose conference room and new offices for the regional council headquarters.
The building has several access points: the main entrance is at the level of the main avenue, where the access to the underground car park is also located.
Secondary access is from the walkway connecting the upper street to the conference room so that events can be held without blocking the main entrance.