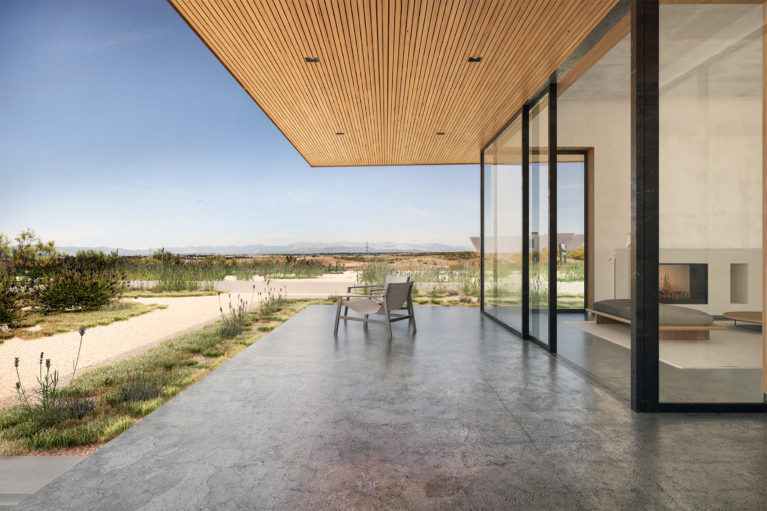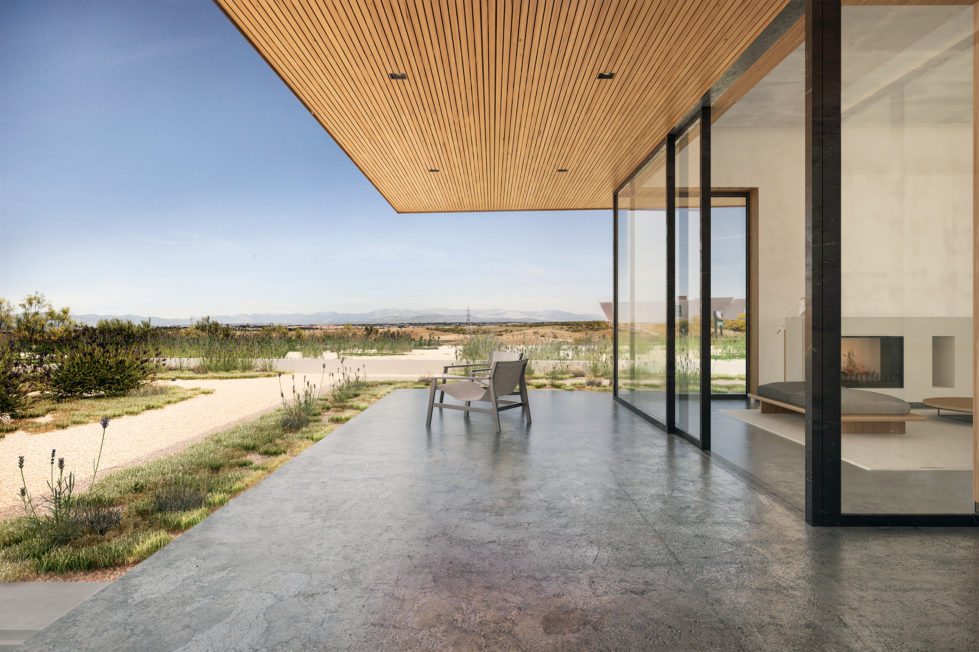 The porch of the house is a space for contemplation and recreation, linked to the living area visually and through materials.
A subtle metal edge runs around the building structure, serving as a corner guard to the bamboo siding cladding.
The patio is decorated with laid-back chairs and features a Mediterranean low-water landscape design, also known as Xeriscaping. To minimise maintenance and maintain aesthetic appeal, the polished concrete floor is used outdoors, which gives off an industrial aesthetic.
A massive cantilever projection offers shelter and protects against environmental elements, while the full height windows create a natural transition between the indoors and the outdoors, providing seamless transparency. The architecture perfectly frames the view due to the use of narrow profiles of aluminium, which gives way to the cosy living room with a gas fireplace.