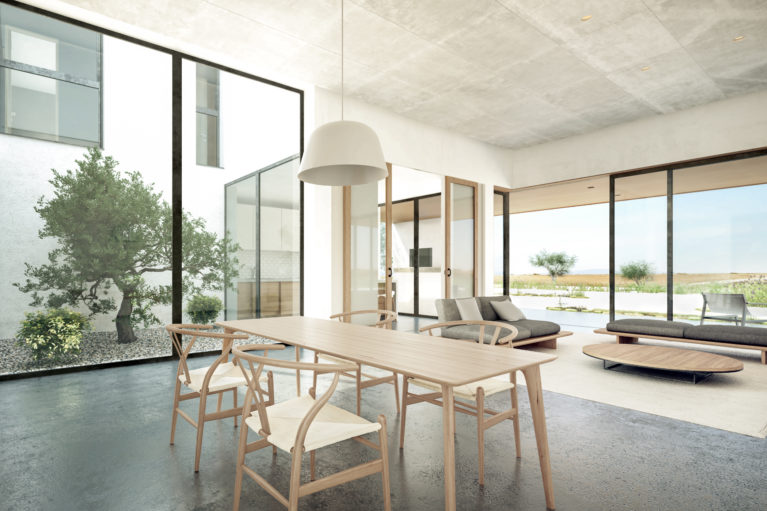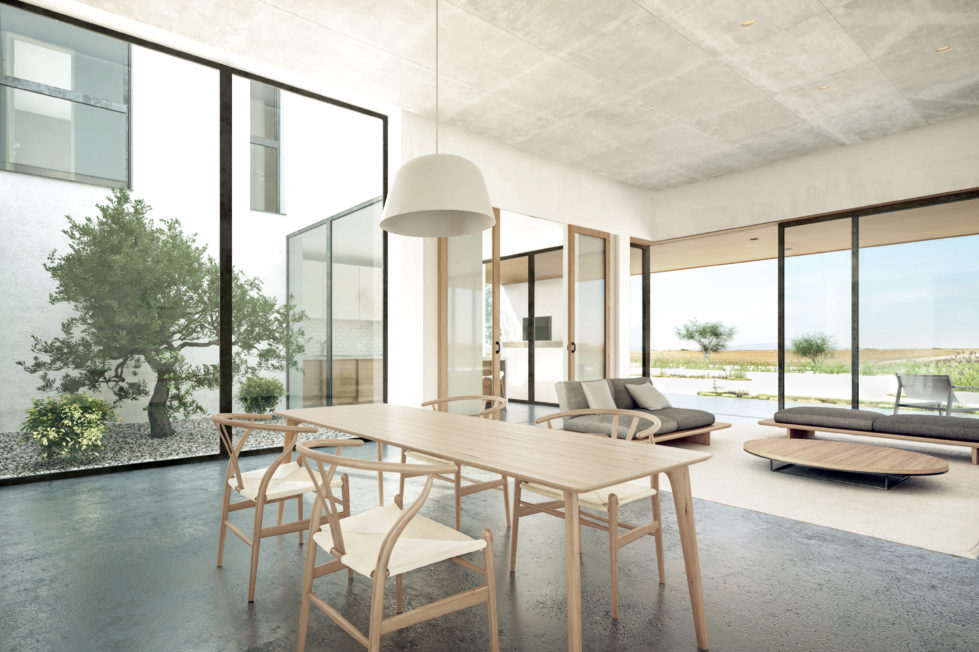 The open-plan ground floor has a more generous headroom than the rest of the house. This well-proportioned space is connected to the porch, the kitchen and the patio. The full-height sliding glass doors enclose this transparent envelope so that the olive trees can be seen from every angle.
The simplicity of the materials allows the landscape to be the protagonist of the space. The outdoor area, protected by the cantilevered canopy, has a barbecue, directly linked to the kitchen.
The structural system of the house combines steel and concrete. The load-bearing walls support the flat roof and the overhang, allowing this open space configuration free of columns.