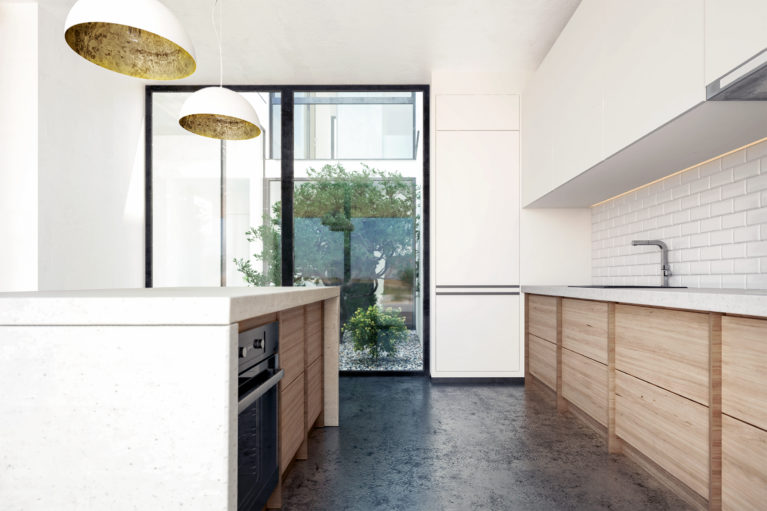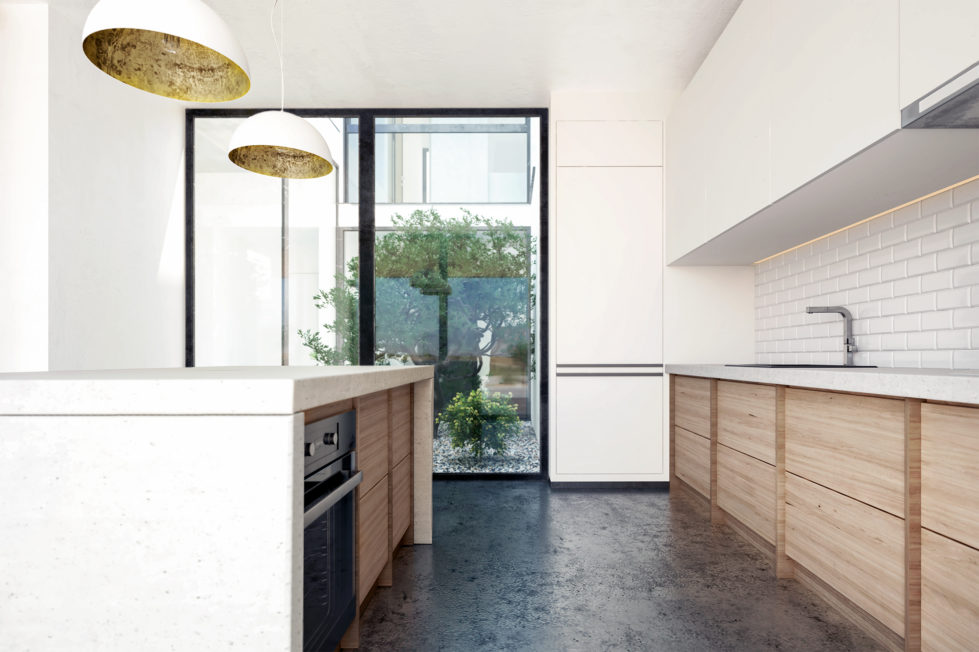 The living room gives way to the kitchen space, which is neatly designed. It has full-height windows to one side that look out to the courtyard.
The minimalistic design aesthetic throughout the kitchen is visible thanks to the handleless kitchen cabinets, the white Victoria Metro tiles, and the white matt paint. Even the countertops are white, providing a very sleek and stylish look. These are in stark contrast with the natural American oak bespoke kitchen modules with spacious drawers.
The island kitchen design provides plenty of space to move about, indicating a contemporary design aesthetic that's complemented with affordable furniture. Illuminating the kitchen is the Edit Rondure featured dome pendant. A recessed LED strip further creates a unique lighting style with its translucent diffuser.