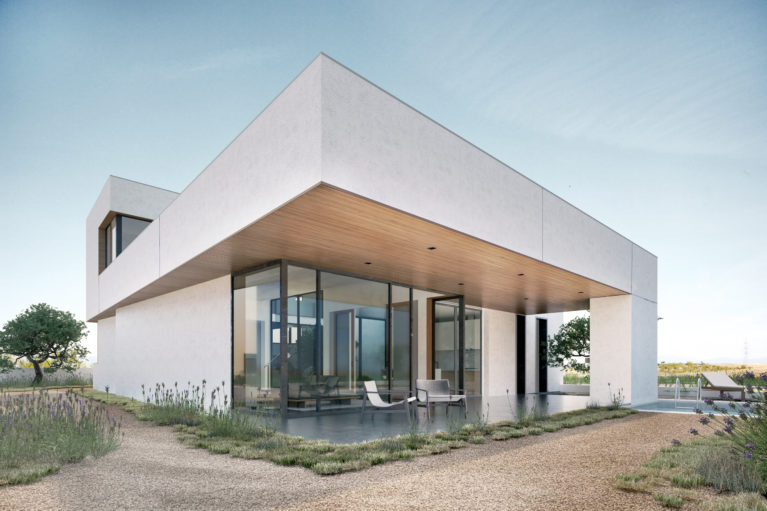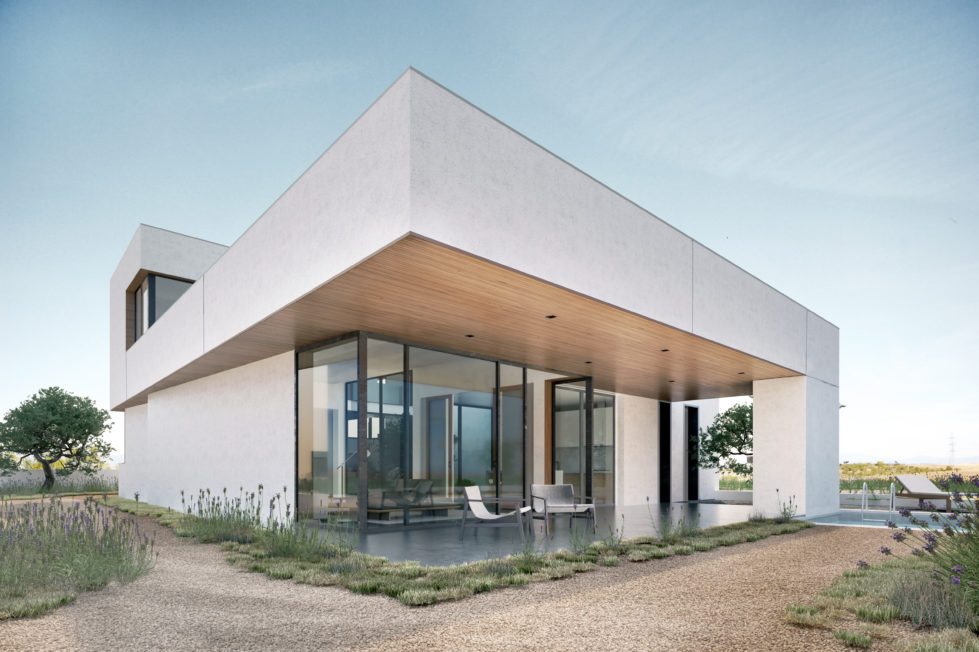 The white rendered façade of the building is designed with openness and minimalism in mind. It has a straightforward form, and a protective canopy covers the patio, giving a weightless, almost floating illusion to the cantilever.
The house opens to the southwest to capture the view of the mountains. Corner windows break the volume increasing the weightlessness of the structure. The porch is defined by the cantilever and the polished concrete floor. The ceiling is protected with bamboo wood panelling, only interrupted by the subtle recessed downlights.
On the opposite side is the swimming pool and solarium, protected by the body that houses the barbecue, this space enjoys the garden and maintains an optimal level of privacy.
The Mediterranean landscape, with its low-growing plants, are ideal outside as they prevent the view from getting obscured. The olive trees, strategically planted to provide shade, complete the landscape design. One of them is situated in the inner courtyard, reinforcing the concept of life in contact with nature.