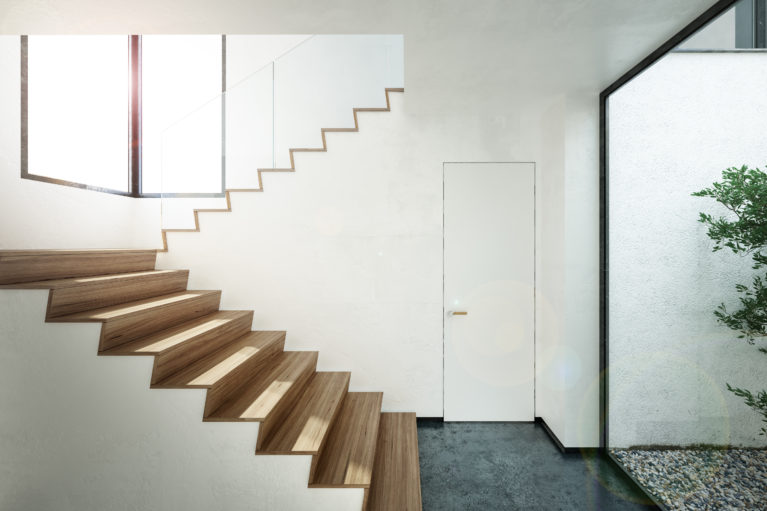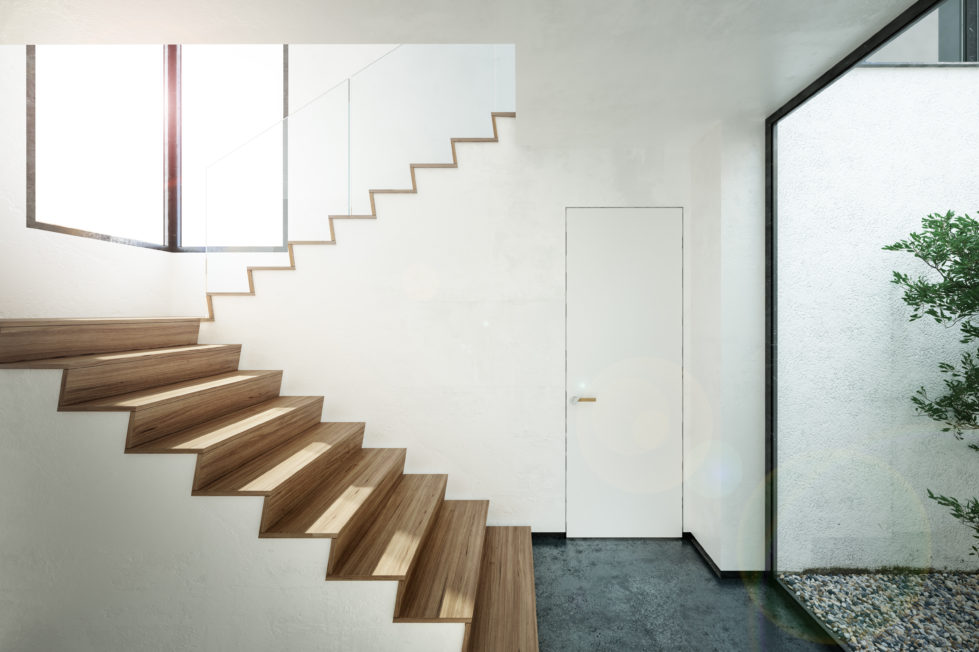 The minimalist oak staircase features frameless glass handrails and angled step raisers. It is a space flooded with natural light, thanks to the large window towards the courtyard and the corner window that allows sunlight to enter from the south.
The gorgeous promenade is quite inviting and creates a contrast with the white plastered walls and the fine scraped texture white façade render. Under the staircase, you will find the access to the garage, with a frameless door, subtly integrated into the white wall.
In this way, the staircase not only becomes a sculptural element that physically connects both floors of the dwelling, but also creates a visual link between all the spaces, where the views towards the landscape define the circulation.