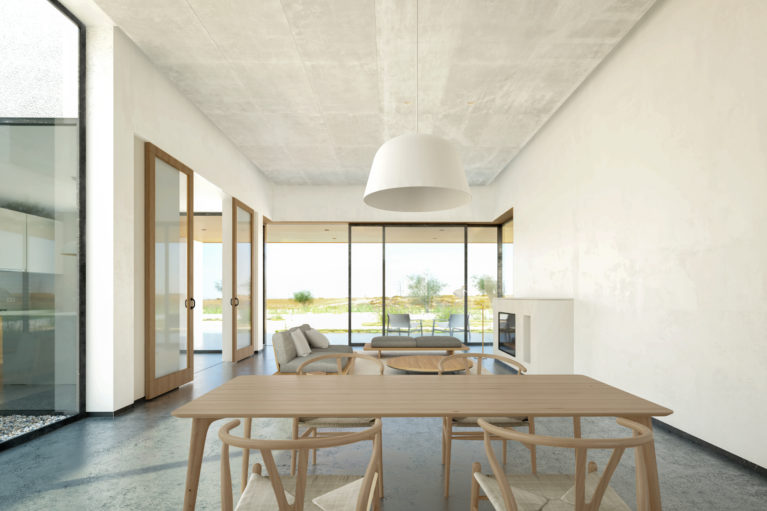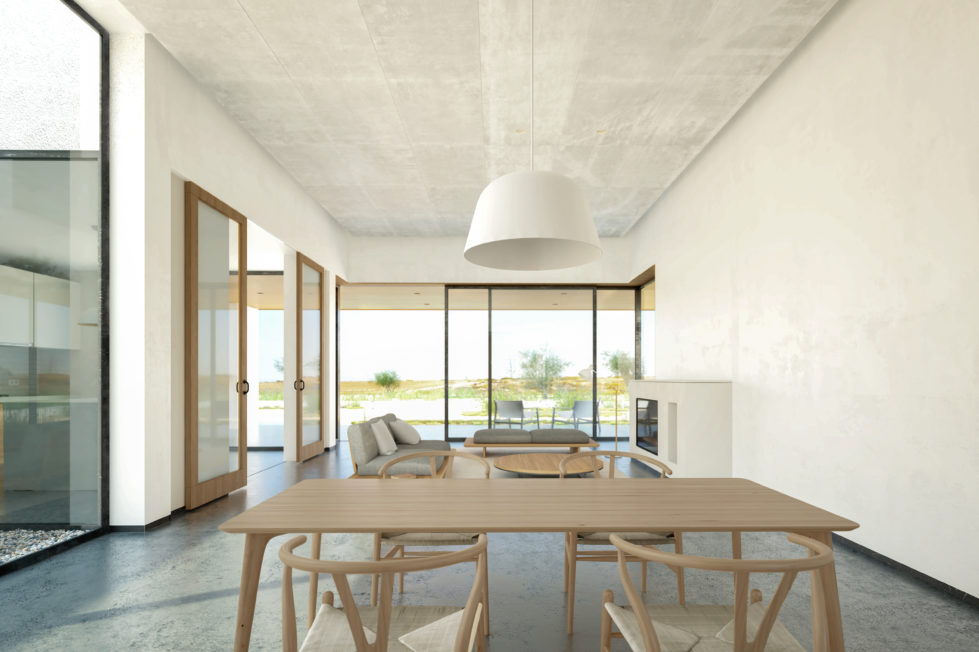 The centre of the house is the open plan that articulates the dining room, the living room and the kitchen. This space opens outwards through a large window that communicates with the porch.
The furniture of this multifunctional zone defines the use of spaces. The ceiling lamp on the dining table, accompanied by the iconic Wishbone chairs by Hans Werner, sets the threshold of the living area.
This comfortable corner in front of the integrated gas fireplace is defined by a sizeable woollen carpet and features two custom sofas. Two sliding glass doors separate the kitchen.
The double-height space inspires spaciousness. The cement ceiling panels maintain a shadow gap with the walls and the continuous polished concrete floor, which extends to the exterior, brings an essence of fluidity to space.