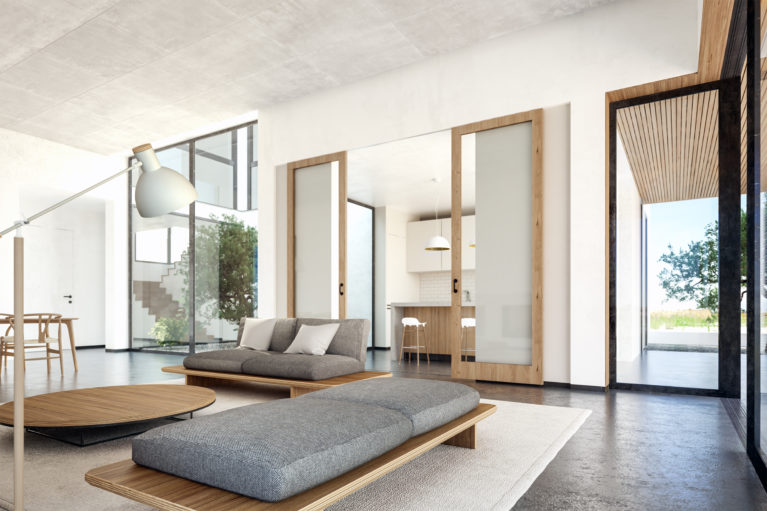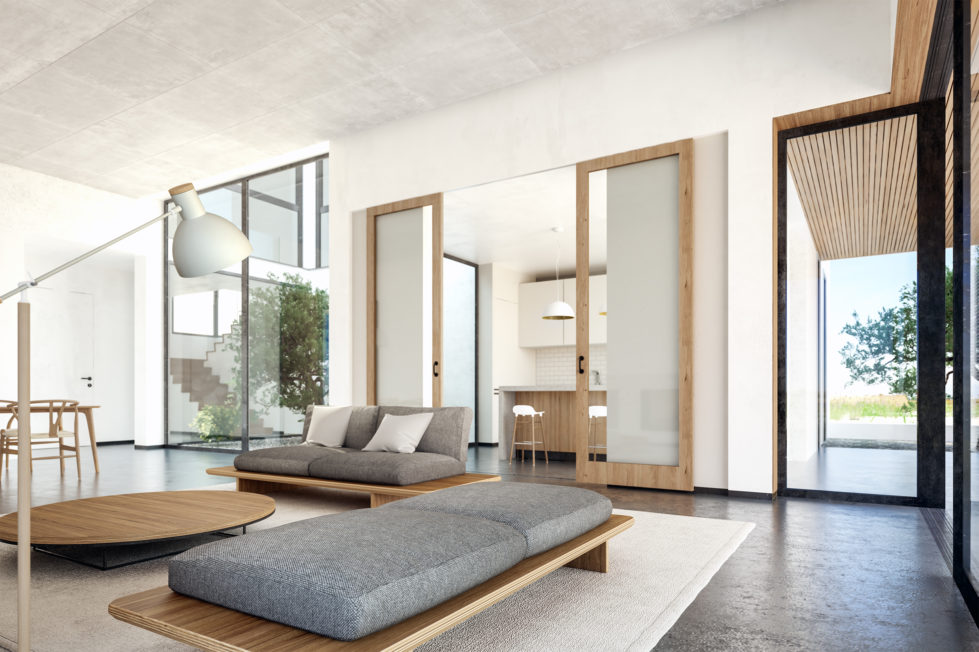 The use of natural materials is prevalent throughout the living room, with timber lining around the openings. The inner courtyard helps provide more natural light and creates a visual connection between the first floor and the stairs.
A Cohen floor lamp, also in white, further adds an industrial appeal to the natural aesthetic. Bespoke furniture that's made out of veneered plywood serves as the highlight in the living room. The grey upholstery on the cushions, with a rough texture, and the rug of Indian wool offer a soft, natural and cosy feel.
The bamboo panels running outdoors can be seen from the inside and connect with the timber linings around the openings. The double-height space adds generous headroom, while the recessed glass sliding doors add a contemporary appeal.