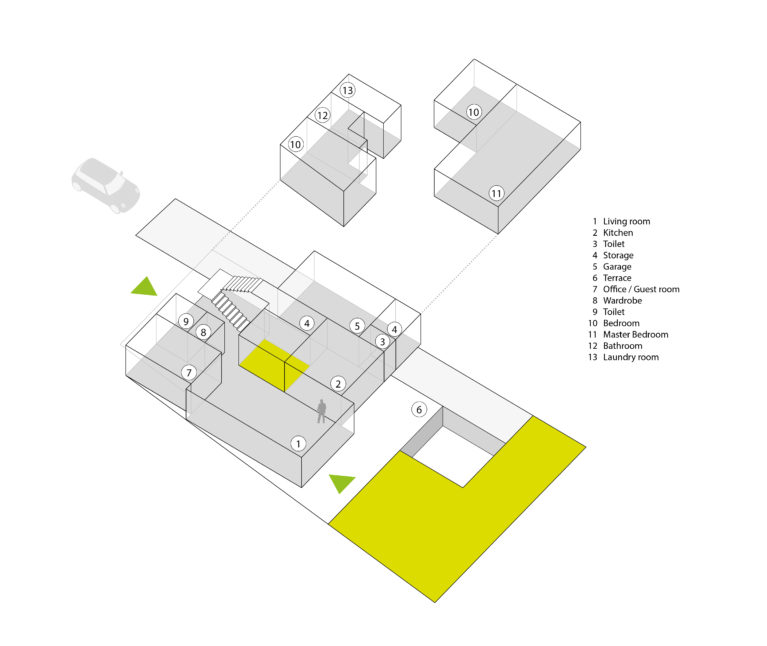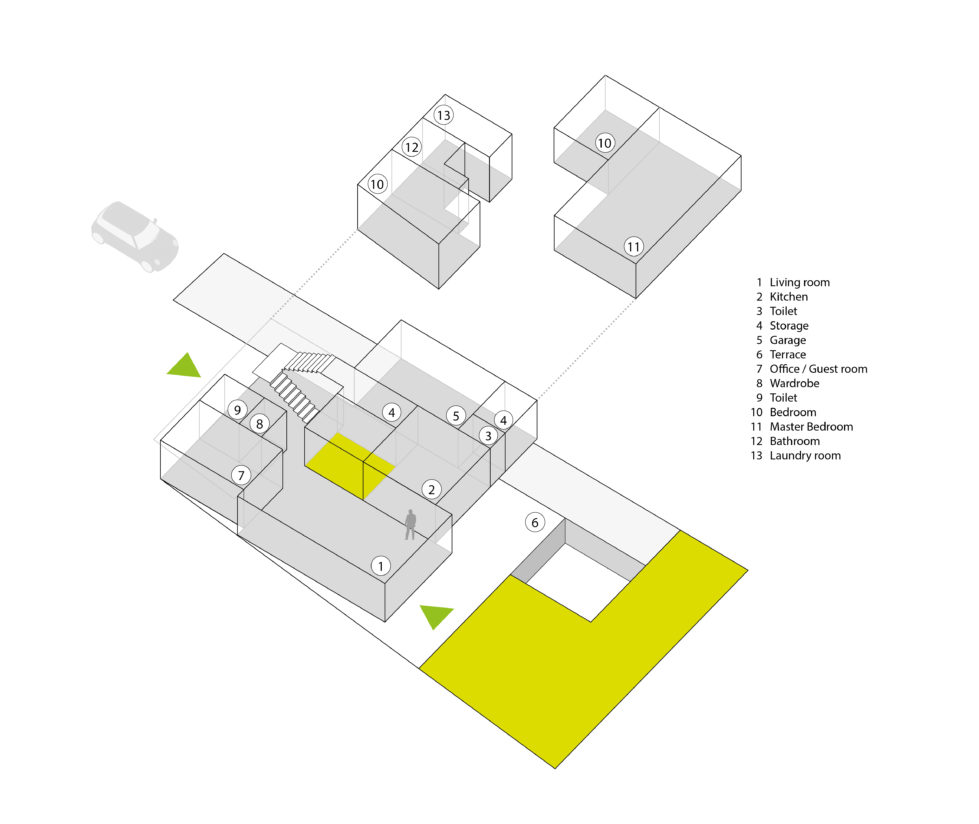 The functionality of the entire house is built around the courtyard, featuring an inside-out design. The open floor plan maintains a strong connection with the outdoors while providing beautiful vistas of the exterior landscape.
It's designed to give a spacious feel and dramatically complements the surroundings of the building. The open floor plan is easy to spot and adds a seamless transition between the indoors and outdoors, while the courtyard greatly complements the natural aesthetic.
The rooms intended to be used during the day are located on the ground floor, including the garage, the living room, the kitchen and a small office with independent access. The bedrooms and the laundry room are located on the top floor, from which you can access the roof terrace.