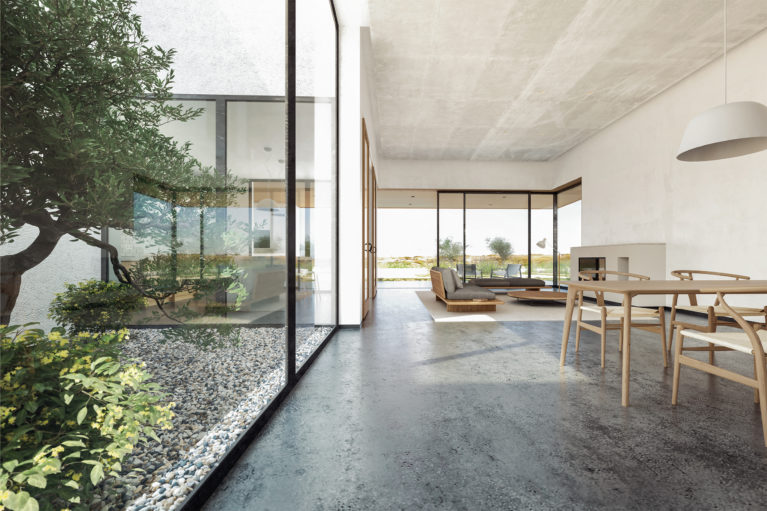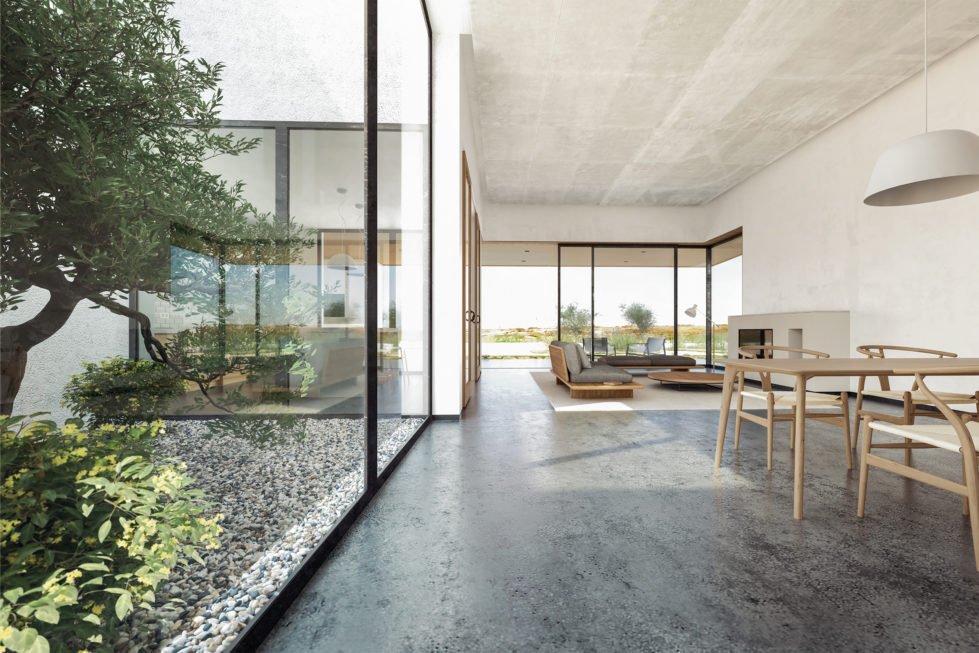 The open space plan of the living room is designed to be multi-functional. It is being utilised with minimalistic wooden sofas on one side and a wooden dining table in another.
The double glazed aluminium full height windows give way to the beautiful olive tree in the courtyard, allowing for plenty of natural light inside the space. The living room also has full-height windows on the northern side towards the view of the mountains, keeping the place well-lit during the day. A shadow gap around the ceiling gives the illusion of a floating ceiling all around. Concrete panels on the ceiling, the polished concrete floor and the aluminium Ambit Pendant Lamp, contrast with the wooden furniture.
The use of natural materials is prominent to create a warm interior. The visually connected spaces are minimally decorated to maintain the spaciousness of the room. The wishbone chair by Hans Wagner with the paper cord seats slot seamlessly into the design aesthetic, complementing the table.