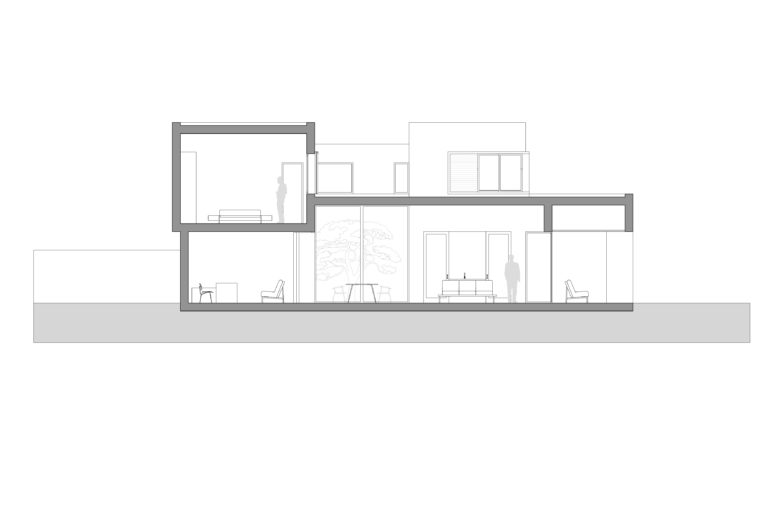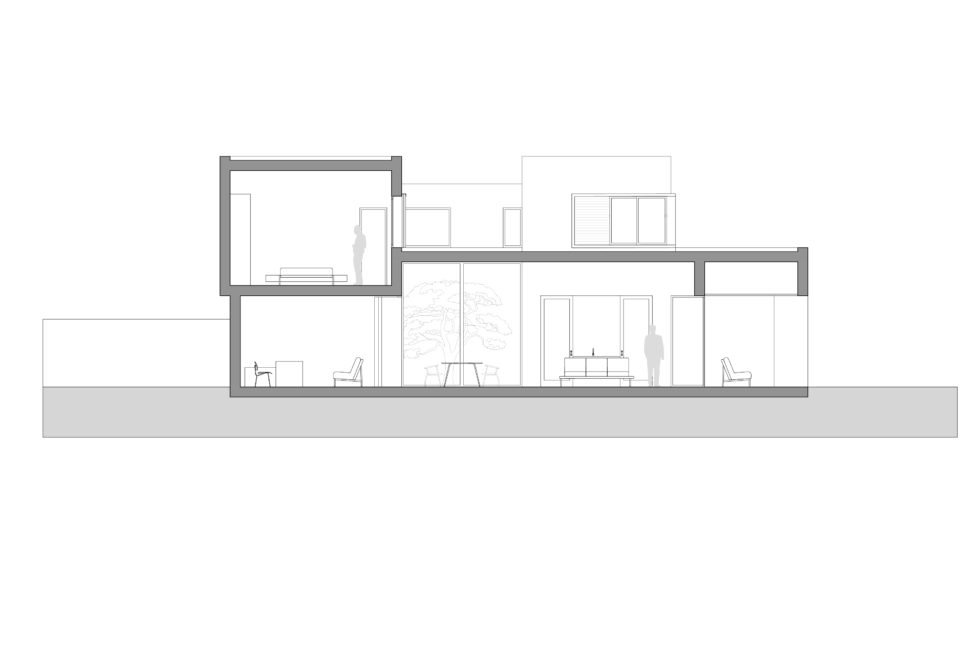 The building creates a play on heights, which further enhances the quality of the space by allowing in more natural light and helps develop a stronger connection with the outdoors.
The open plan lounge creates a spacious environment and makes the place look bigger than it is. The placement of an olive tree in the courtyard adds a natural look and helps cement the design aesthetic as focused towards a more free-flowing building structure.
The outdoor protected space also allows for a natural transition between the indoors and outdoors, letting users enjoy the weather outdoors without being exposed to the elements.