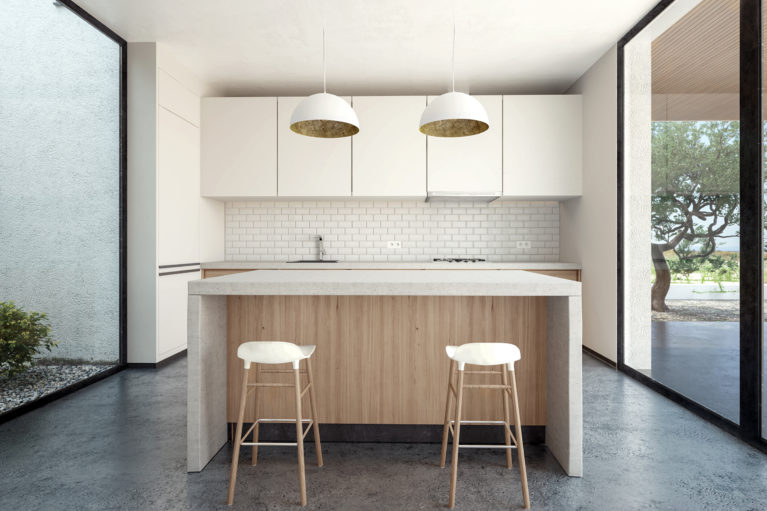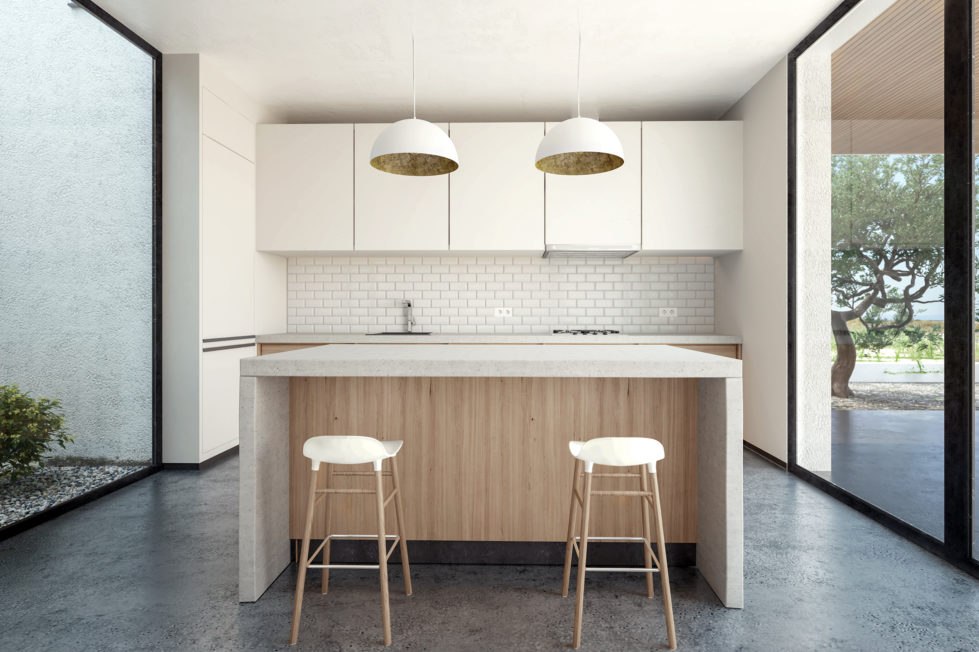 The textured façade render of the courtyard is divided with a double glazed window, giving way to the sleek and sharp kitchen design.
The kitchen is designed with transparency in mind, allowing natural light to pass through either side of the island counters and providing cross-views. The minimal design is contemporary and provides plenty of space for people to gather around the kitchen.
The modern colour palette and the sharp whites give a sense of cleanliness, while the warm timber and the gold-inlay pendants serve as the featured element amidst the white backdrop.