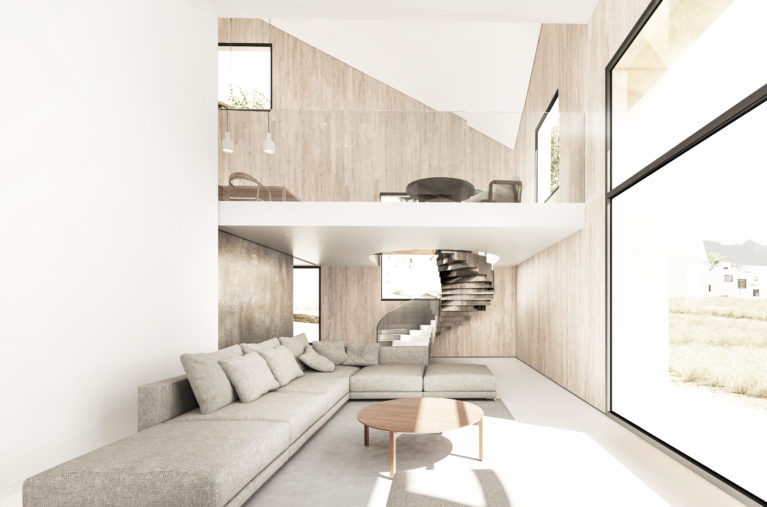 The living room of the villa is a large double-height space with a large window in front of the lounge area. The configuration of the space allows the public areas of the house to be visually articulated.
From the living room, there is secondary access to the guest room, which can be opened up to become an office. An elegant spiral staircase leads to the dining room, which forms an interior balcony overlooking the reception room.
The iconic roof shape of the villas also defines the interior perception of the space, which goes upwards in a staggered spiral towards the private bedrooms located on top.
The façade openings, with a whimsical composition of sizes and positions, are nevertheless strategically designed to frame the landscape from every room.