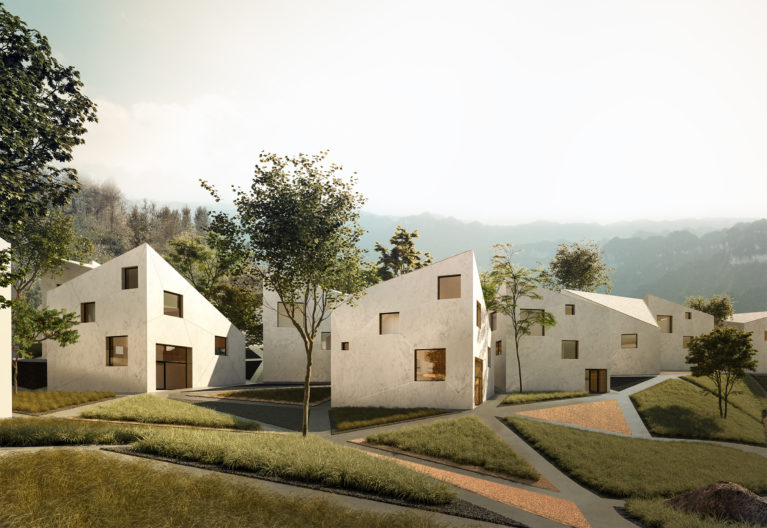 The resort uses a contemporary architectural language to generate a village with elements of vernacular architecture. The apparent chaos of the arrangement generates narrow alleys, plazas and winding streets ascending the hills.
The layout of the master plan follows a geometrical pattern whose proportions and diagonals ensure privacy and optimal ventilation for the residences. In contrast to the intimate and secluded scale of the urban fabric, the interiors of the villas enjoy a generous spatial quality, achieving a sense of community and luxury at the same time.
The landscape design follows the same approach, the triangular gardens gradually pixelate the terrain so that the resort blends in with nature.