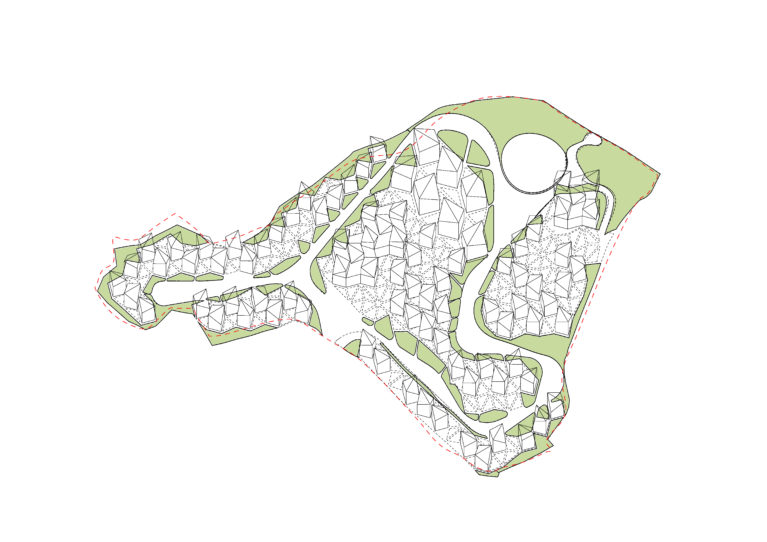 The axonometric representation of the resort shows a random appearance of the volumetric composition.
The changing orientation of the sloping roofs of the villas, along with the variations in the height of the terrain, make the resort look like a mineral crystallisation.
The boundaries of the hotel complex blend into the trees of the surrounding landscape.